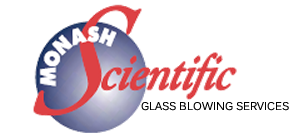 Wine Analysis Home
Burette filling instruction


Always use a small funnel to fill a burette (see diagram)


Always rinse a burette before use by rinsing the burette and burette tap (stopcock) with the liquid that is going to be used before use. This will remove possible contaminants or dilutants.


Fill the burette, slowly towards the end, and allow funnel to drain empty before adding more, to prevent overflowing.


Leave an air gap between the funnel and the burette to allow air to escape as the burette is being filled.

This will prevent air being forced out through the funnel resulting in spillage of the funnel's contents.


Fill the burette past the zero mark and drain until reading zero or below zero noting the reading (see titration record sheet - single, or multiple)


The burette level is read from the bottom of the liquids curvature (meniscus -see diagram)


You can read most 25 ml and 50 ml burettes to 0.05 ml resolution by reading in between the 0.1 ml markings.


Make sure to rinse the burette with water a number of times after use and store upside down with the tap open.