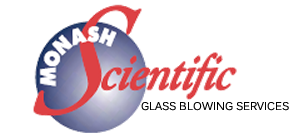 Wine Analysis Home
De-gassing Grape Juice, Must and Wine


Grape juice, must and wine may contain dissolved carbon dioxide (CO2) through CO2 being used as an inert gas cover or from the fermentation process.


CO2 in solution exists as carbonic acid and will be included in titatable acidity or volatile acidity measurements.


To prevent this, all samples will have to be de-gassed.


This can be achieved -



by the use of a water aspirator (vacuum pump) to apply a vacuum, to a stoppered, thick walled, conical filter flask (see diagram).

Approximately 100 ml of sample can be degassed using this apparatus.

The vacuum should be applied for a few minutes, while swirling the sample, until no further liberation of gas bubbles are apparent.



by sparging (bubbling) nitrogen gas (N2) through the sample for approximately 5 minutes.

Note: this method can cause excessive frothing in some grape juice samples)



by measuring the sample quantity required (normally 10ml), and diluting with approximately 100 ml of distilled water that has been adjusted to a pH of 8.35.

This prepartion is brought to the boil and on cooling titrated directly.

Note 1: boiling water cannot retain dissolved gasses.

Note 2: Loss of volume through boiling will not reduce the amount of acid contained in the volume of sample chosen.