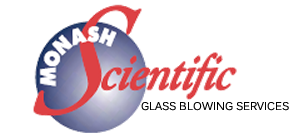 Wine Analysis Home
Ethanol


Ethanol, also known as ethyl alcohol, is by far the main alcohol found in wines and hence refered to as just alcohol (see diagram).


Ethanol is produced from grape sugars or added sugars, that are converted to ethanol by yeast during alcoholic fermentation.


Ethanol is a colourless liquid that has no taste and virtually no flavour, however, ethanol does create a sweet sensation in the mouth and adds body to wine due to its viscosity which is greater than water.


At high concentrations, ethanol produces a feeling of heat in the mouth that can almost be painful at the extreme end of the spectrum.


Ethanol has a specific gravity of 0.7936 at 15.56oC and a boiling point of 78.37oC.


An increase in temperature, will make ethanol more evident in a wine.


The converse is also true, with wineries serving fortified Muscat wines straight out of the freezer, as a summer drink, in a similar way that Schnapps can be served from the freezer to reduce the hot sensation of alcohol.