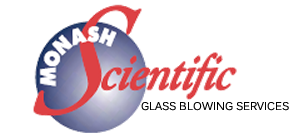 Wine Analysis Home
Kelvin (K)


Kelvin (K) is the SI unit of thermodynamic temperature.


It is also referred to as the absolute temperature and hence has no degrees.


The lowest point on the Kelvin scale is absolute zero, the theoretical state of zero thermal energy.

Only 10-3 K has been achieved


The melting point of ice at atmospheric pressure (101325 Pa) is 273.15 K or 0oC.

Hence K = 273.15 + C


Another defining point on the Kelvin scale is water's triple point temperature of 273.16 K (0.01oC), where at a pressure of 611 Pa (well below atmospheric pressure) water coexists in all of its phases (solid/ice, liquid/water and gas/steam/vapour) in equilibrium with each other.