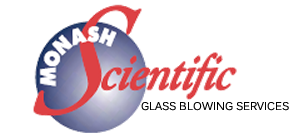 Wine Analysis Home
Pipetting instructions


Pipettes are calibrated to deliver the labeled volume at the labeled temperature.


For accurate measurements a bulb pipette is recommended.


Always use a pipette filler to fill the pipette. This may not seem necessary when filling a pipette with water or wine but it is a matter good practice and habit. (see safety/pipette filler)


The pipette should be filled past the graduation mark/line using a pipette filler.


Allow the pipette to empty so that the bottom of the meniscus (curvature of the liquid surface) lines up with the fill line at the top of the pipette.


The indicated volume is then delivered by allowing the pipette to free drain, with the last few drops allowed to drain for 20 seconds (i.e. don't blow out the residual liquid).


If a volume measurement is not critical, use a Kipps measure, calibrated to the desired volume, or a measuring cylinder of a volume closest to the desired volume. Otherwise, use a pipette correctly.


For most wine analysis' procedures, 'B' grade pipettes will suffice.