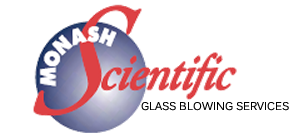 Wine Analysis Home
Settling of Grape Juice and Wine Samples


Samples to be analysed should be representative samples, with minimum particulate matter.


To obtain a clear sample, a short period of settling may be all that is required.


For accurate measurements, overnight settling at a constant temperature may be required.

Note: contrary to popular believe, settling samples at low temperatures in refrigerators does not aid settling.

The cooler temperatures increase the density of the sample, retarding the particulate matter's passage to the bottom of the container under the influence of gravity.

It is more likely that the constant temperature provided by the fridge reduces convection currents, aiding the settling process.

Storing samples at low temperatures does reduce microbial activity and chemical reactions such as oxidation. This has the advantage of obtaining a sample which reflects the sample at the time of procurement and protects the flavour profile of the sample.

Note: refrigerated samples may deposit potassium bitartrate (KHTa) interfering with the true acidity measurements of the samples.