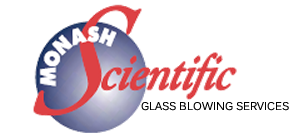 Wine Analysis Home
Alcohol


The word Alcohol has its roots in the East

It is derived from the Arabic word al-kuhl, which today is termed kohl, and is a very finely crushed up powder, (usually from the metal antimony), used in the East to darken eyelids.

Because of the fineness of the powder achieved, the word al-kuhl came to represent the essence of things.

Similarly, the essence or the distilled product of a fermented liquid came to be called alcohol from the word al-kuhl.


Another term for alcohol is "aqua vitae" meaning "water life" or "living water" or water "with spirit"


Hence the alchemist's symbol for alcohol was a 'V' or open triangle for water with a 'S' for spirit within the 'V' (see diagram).

The hexagram was also used as a symbol for alcohol.


Alcohol is an organic (carbon based) chemical compound with one hydroxyl functional group (OH) (ethanol) or more than one hydroxyl functional groups (glycerol).


Alcohol is a colourless, tasteless liquid which however, does have tactile properties in the mouth.


Alcohol, while less dense then water (ethanol - p = 0.789 kg/m3 @ 20oC. vs. water - p = 1.000 kg/m3 @ 4oC.) has a higher viscosity (flow dynamics).


Alcohol concentration levels are usually expressed as a percentage volume of alcohol per volume of the total solution (%v/v) at a stated temperature.

In Australia and New Zealand the concentration is stated at 20oC as opposed to 15.56 oC (60oF) in America.

The alcohol concentration is expressed as ethanol equivalents.


Grape sugars (glucose & fructose) and added sugars (usually sucrose) are converted by yeasts into alcohol and carbon dioxide (CO2), in approximate equal quanties by weight.

Some of the sugar goes into building the yeast's biomass.


The predominant alcohol produced in wine is ethyl alcohol or ethanol.


Minor quantities of other alcohols, are also produced (see alcohol significance).


The concentration levels of alcohol in table wines range from approximately 8% v/v - 15% v/v. with fortified wines between 17% v/v - 21% v/v.