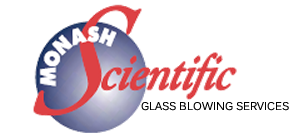 Wine Analysis Home
Ethyl Acetate


Wines with detectable quantities of ethyl acetate have the aroma reminiscent of nail polish remover.


Ethyl Acetate is an ester often found in objectionable quantities in wines spoiled with high levels of acetic acid.

This is because at high concentrations of acetic acid and the naturally high concentrations of ethyl alcohol in wine, increases the change of them linking together to form ethyl acetate (see ester formation and ethyl acetate formation)


Because of the required presence of acetic acid in wines spoiled by ethyl acetate, they are often referred to as being volatile. However, ethyl acetate does not form part of volatile acidity.


The presence of high levels of acetic acid does not necessarilly mean that high levels of ethyl acetate will form.


The formation of acetic acid during malolactic fermentation (MLF), usually from the consumption of residual sugars if present, is usually not accompanied by ethyll acetate formation.


At very low concentrations and in robust, red and lusciously sweet wines, ethyl acetate can add a certain lifted richeness and sweetness to the wine.