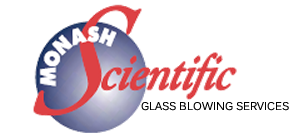 Wine Analysis Home
Glucose


The word glucose comes from the Greek words glykero`s for sweet or gleukos for sweetness or sweet wine.


Glucose is a simple, single unit, aldohexose, sugar called a monosaccharide. (see diagram).


Glucose is a common and natural occurring sugar produced and found in living systems.

It is the sugar, utilized as an energy source in cells and blood sugars.

In plants, glucose is found in fruits (grapes), seeds (corn) and flowers (nectar). It also is the basic unit of molecules such as startch and cellulose.


It is the optical isomer of glucose, d-glucose, also know by its old name dextrose, that is the most common, naturally occurring form of glucose.




























Aldohexose sugar
The term aldohexose consists of two parts, aldo- and hexose.


Aldo- in the term aldohexose stems from the word aldose.


An aldose is any monosaccharide that contains an aldehyde functional group in its open-chain form (Fischer projection).


A hexose is any six carbon sugar.


Hence an example of a aldohexose is glucose (see diagram).