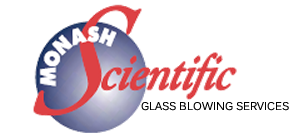 Wine Analysis Home
End point


Different indicator solutions are used throughout analytical procedures that change colour at a specific pH or pH range.

This colour change is referred to as the end point or equivalence point.


The end point usually occurs close to a neutral pH of 7.


When titrating a strong acid (HCl or H2SO4) with a strong base (NaOH) (and visa versa) the colour change (end point) of the indicator solution usually occurs within one drop and is quite distinct and easy to determine. (see graph)


When titrating a weak acids (tartaric acid, malic acid or volatile acids) with a strong base (NaOH) the colour change of the indicator solution occurs over a wider pH range and is less distinct.

Some experience is required to distinguish the end point in this case or a pH meter to determine the end point can be used. (see graph)


The titration performed during SO2 analysis and during the standardisation of your NaOH solution are of the strong acid/strong base type. The mixed indicator and phenolphthalein indicator respectively, are adequate for end point determination without the need for a pH meter.