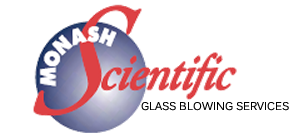 Wine Analysis Home
pH Determination/Measurement


Go direct to procedure.


As discussed the pH of juice, must or wine is one of the most important wine measurements a wine maker can make, as it influences many aspects of wine production.


A pH meter converts the difference in electrical potential, measured in millivolts (mV), between a constant reference potential and a variable potential due to the concentration of hydrogen ions present in solution, to pH units.


The pH meter needs to be calibrated to read the pH correctly, within the expected pH range of your sample.


The pH meter is calibrated using 1,2 or 3 different pH buffer solutions covering the pH range of the solutions being tested.


It is important to realize that the temperature of your pH buffer alters the actual pH of the buffer being used.

Note: The correct pH of your pH buffer solution will need to be read of a temperature/pH chart for that specific buffer solution.

This is not to be confused with the manual or automatic adjustment control on your pH meter, which adjusts the meter to read the correct pH of your pH buffer as ascertained from the chart. The pH meter temperature adjustment is required each time a sample is measured.