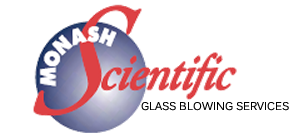 Wine Analysis Home
The Significance of Volatile Acid in Wine Production


Volatile acidity (VA) can be a positive characteristic of a wine by lifting the wine's aromas and adding to the complexity of the wine's flavour components. However, more often than not, in other than minor quantities, it is seen as a spoilage characteristic.


The predominant volatile acid is acetic acid, with flavour and taste implications.


Volatile acidity can increase throughout wine production, as a result of microbial activity. Hence VA concentrations should be monitoring and increases determined at all stages of wine production and remedial action taken if required.

See VA production in juice and wine.
























Volatile acidity (VA) production, at different stages of wine production.
Determination of VA concentrations at all stages of wine production allows the wine maker to monitor the onset of and increases in VA production, in particular that of acetic acid.


Increases in acetic acid alerts the winemaker to acetobacter growth and activity in juice, must or wine.


Acetic acid production by acetobacter can be arrested by the judicious use of sulphur dioxide and minimizing the exposure to oxygen.


While some modern techniques have been developed for acetic acid removal, prevention in this case, is much better than what could loosely be called a cure.



Stages of monitoring
Grape Juice and Must



Significant levels of VA in grape juice, immediately after crushing and/or pressing grapes, is indicative of grape berry damage in the vineyard.

Once the grape berry looses its skin integrity, the nutrient rich juice is exposed to microbial attack. The added exposure to oxygen is conducive to acetobacter growth and activity, leading to acetic acid production.

Acetic acid, detected at this stage, is indicative of the presence of large colonies of active acetobacter and spoilage yeasts. This will require treatment with sulphur dioxide (SO2) or/and the early inoculation of a selected yeast strain to reduce their growth and activity.


The increased practice of grape skin components being extracted by pre-fermentation, cold maceration techniques of the must, especially with Pinot Noir grapes, increases the risk of microbial growth, with acetic acid production being the greatest concern.

While high levels of sulphur dioxide (SO2) can minimise this with white wine production, adequate levels of SO2 can not be guaranteed in red wine production, leaving the wine at risk.

When levels of VA increase, in the above situation, temperatures should be decreased and/or levels of SO2 increased or fermentation initiated to subdue the growth and activity of the acetobacter.



During Yeast Fermentation



All yeasts produce small quantities of acetic acid and other volatile acids during fermentation.

Unless a naturally occurring, high acetic acid producing yeast strain predominantly conducts the fermentation, the quantities produced are usually, relatively small.



During Malolactic Fermentation (MLF)



Lactic acid bacteria (LAB) can also produce small quantities of acetic acid during malo lactic fermentation (MLF), with those species that predominate at higher pH levels producing higher concentrations.


It is interesting to note that the production of acetic acid during yeast fermentations is usually accompanied by the production of ethyl acetate, while during MLF only acetic acid is produced.

This can be a good diagnostic tool, however it is better to determine VA levels pre and post MLF.




During oak maturation.



Oak maturation in old, used oak is a common source for established colonies of acetobacter and other spoilage microorganisms.


As a rule, used oak barrels that smell acetic are best avoided, as they indicate the presence of acetobacter or acetic acid contamination that can taint the wine.


Oak maturation involves low level oxygen exchange.

This results in diminishing levels of SO2.

Low SO2 and the presence of oxygen are conducive to acetobacter growth and activity.

Hence the need for the determination of SO2 and monitoring VA/acetic acid levels during this maturation stage.

VA determination is especially important if SO2 additions have been withheld to encourage a MLF.



During bottle storage and maturation.



While oxygen contact is restricted with bottled wine, there is adequate evidence that certain strains of acetobacter can produce acetic acid in bottled red wines.

Apart from sterile filtration, good practice to minimizing acetobacter numbers, is the best strategy to prevent bottled red wine from going acetic.

While good practice assists in preventing wine spoilage, analysis takes the guess work out of wine production and as the saying goes, "a stitch in time saves nine".

When VA is detected analytically, the onset of spoilage can be detected and remedial action taken before the wine is spoiled.

While acetic acid can be detected by taste, once it is detected organoleptically, (by mouth and nose), the damage is done.
























Arresting the growth of acetic acid bacteria (acetobacter)
All bacteria found in grape juice and wine are very sensitive to molecular SO2, including acetobacter

So the judicious addition of SO2 to grape juice and wine can arrest bacterial growth and activity.


Because most acetobacter require oxygen, contact with oxygen should be minimised.


Some acetobacter can still be active even at reduced oxygen levels and since effective SO2 concentration levels cannot be guaranteed in red wine, even bottled red wine can be subject to the production of acetic acid by particular strains of acetobacter.


The only sure prevention is sterile filtration of the wine, however, with negative quality implications.